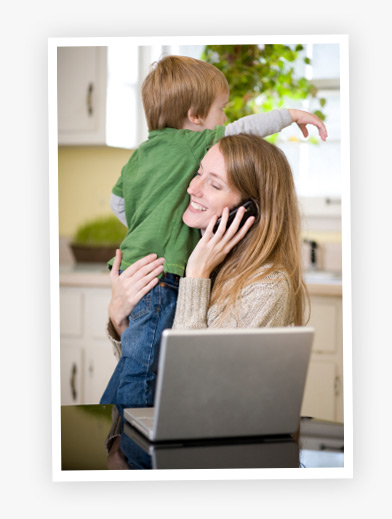 Finding a cleaning company that compliments your particular lifestyle can be difficult and time consuming. Naturally, many questions will arise. Below are some of the most frequently asked questions. If you are looking for additional information, or have a question that has not been addressed, please feel free to call or email the company directly.

What areas do you presently cover?
Brighten Your Day offers services presently in the following areas; Aurora, Newmarket, Sharon, Richmond Hill, Gormley, Stouffville, Uxbridge, King City, and Kleinburg. Occasionally, clients can be accommodated who are residing outside of these main areas.

What level of professionalism is demonstrated?
Your home will be cleaned by a team of fully trained and uniformed personnel. Brighten Your Day believes well-groomed employees who wear neat, professional-looking uniforms elevate not only their own personal self-esteem, but the image of the company. At Brighten Your Day we also understand the importance that everyone in the organization, from the front-line cleaning staff to senior management, work to continually increase their knowledge and enhance their skills. This means continual training at both basic and advanced levels, using a variety of learning techniques.

How many people will clean my home?
This varies depending on the size of your home and your needs. The team cleaning method is Brighten Your Day's most popular with customers and is chosen for its efficiency and consistency. By using a two or three person cleaning team, a thorough job with less physical time in your house, apartment, or condo can be accomplished. Brighten Your Day strives to send the same team to your home on a consistent basis; however, due to illness or vacation, it is sometimes necessary to substitute someone with another member of the Brighten Your Day staff. Rest assured there will always be a team member who is familiar with your home at every scheduled service. Alternately, if you prefer to have one individual cleaning your home, Brighten Your Day can certainly accommodate this request.

How do I communicate with you?
Communication is very important. It starts with listening to you during your initial consultation and continues on to address any changes in your needs over time. It also provides Brighten Your Day with valuable feedback on how the company is doing.

You can always reach the owner Kathy Densmore, or the District Manager, Jennifer Rivett, by phone during business hours Monday to Friday from 7:30 a.m. to 6:00 p.m. or you can leave a message after business hours which will be returned promptly the next business day. Alternatively, you can email Brighten Your Day at kathy@brightenyourday.ca

In addition, with every clean you have an opportunity to complete a feed back form enabling you to address any areas where Brighten Your Day can improve its level of service to you or to simply let us know how happy you are!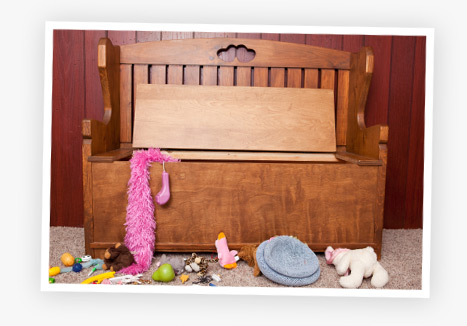 Are you bonded and insured to perform house cleaning services?
Yes, Brighten Your Day has comprehensive insurance that covers many facets of its business. The company's policy coverage includes such areas as liability for personal injury and property damage; to crime covering employee dishonesty or counterfeit paper currency. Of course, we also have WSIB coverage in case of an employee accident.

Do I have to do anything before the cleaning?
In order for the cleaning to be as effective as possible, our staff asks that you take a few minutes before their visit to tidy up and de-clutter.

Do I have to be at home when the cleaning takes place?
It is not necessary for you to be home during your scheduled clean. The owner of Brighten Your Day can make arrangements prior to the cleaning date for access to your home should you not be there. Ultimately, it is what ever makes you the most comfortable.

Do I need to provide any supplies or equipment?
All equipment and supplies are provided by the company. Brighten Your Day will, however, be pleased to accommodate special requests to use your own preferred cleaning supplies or equipment.

Are your cleaning supplies environmentally friendly?
Wherever possible, Brighten Your Day Home Cleaning Services use an environmentally friendly cleaner: example; the kitchen cleaner used is 100% bio degradable, phosphate free & non-toxic. It is based on natural extracts from orange and lemon peels. However, sometimes stronger products are required to meet Brighten Your Day's high cleaning standards (example; the bathroom cleaner). In order to further reduce the company's carbon footprint, products are purchased as concentrates and then distributed for use in reusable bottles to staff, dramatically reducing packaging waste.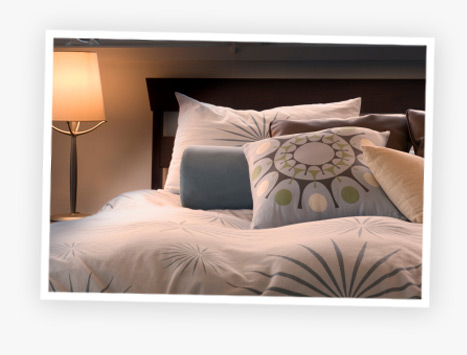 What about household pets?
At Brighten Your Day we are pet friendly and will attempt to work around any animal members of your family. For example; some customers request their pets be crated and then uncrated once the job is complete. The cleaning staff will be more than happy to accommodate any such requests.
In addition, acknowledging that extra attention is required due to the removal of pet hair, all upholstered furniture will be thoroughly vacuumed, hair removed from chair legs, and floors given the extra elbow grease required.

Do I have to sign a contract?
No, there is no contractual obligation. Brighten Your Day's goal is to retain your patronage based on the quality of service we provide. However, you will be provided with a copy of Brighten Your Day's Customer Agreement which outlines our commitment to you.

How do I pay for the service?
Payment is made on the day that you receive service. Most customers find it convenient to leave a cheque payable to "Brighten Your Day", in a sealed envelope. The company also accepts Cash, Visa & MasterCard.

Is HST charged?
Yes, a 13% HST charge is applied to your bill. Brighten Your Day will happily provide receipts for all cleaning services.

Is there a guarantee for you cleaning services?
Brighten Your Day has an incredible track record. If you are ever dissatisfied with any aspect of your cleaning, please do not re-clean the area and contact the office within 24 hours. The cleaning staff will return to your home and take care of the issue with no additional cost to you. It will also be noted on your file so that they know to pay particular attention to that area in the future. Remember, your complete satisfaction is Brighten Your Day's primary goal.