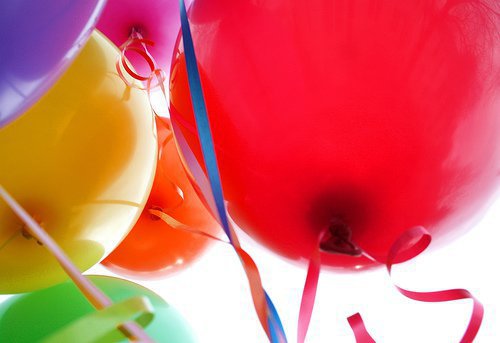 BRIGHTEN YOUR DAY IS CELEBRATING 10 YEARS!!!!!
Join us on August 15th from 6pm-9pm at Boston Pizza Aurora, for food, fun and prizes. First 50 families will be entered to win a free large pizza for a year!

A portion of all proceeds go to the Cleaning for a Reason Foundation & Hospice King-Aurora.
 
I am excited to announce that "MATINA Z " will be performing live at our 10 YEAR CELEBRATION!!! She is an amazing local, new artist. Visit her webpage to check out her videos an many accomplishments! wwwww
ZZZa..z.com zzzzz
Sponsored by Boston Pizza Aurora
(905) 726-1200
8 First Commerce Dr. Aurora, ON
(404 & Aurora Sdrd)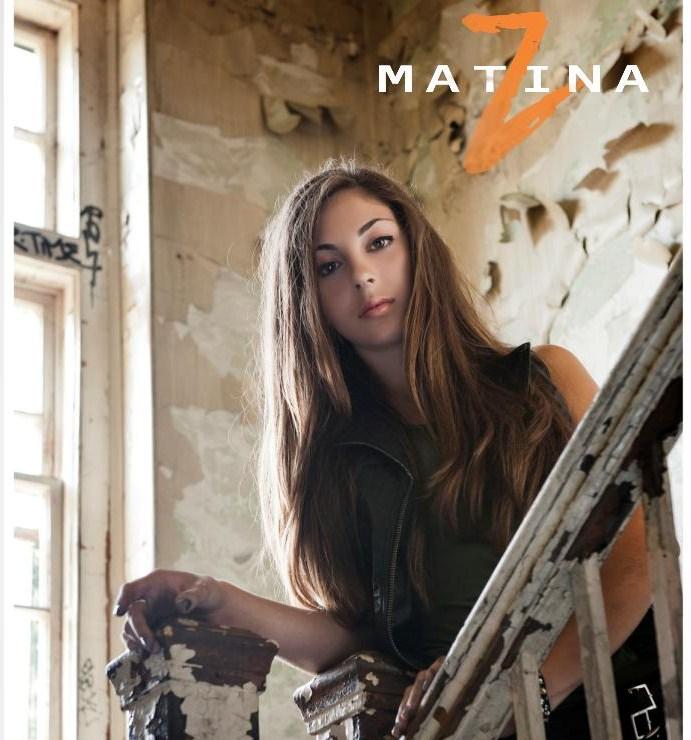 Aurora Chamber of Commerce 2010 Business Achievement Award Event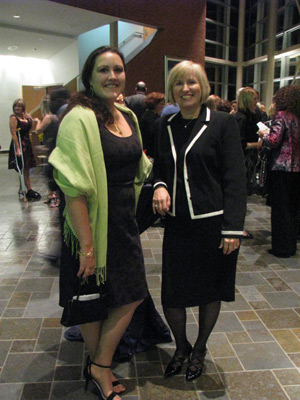 On Thursday October 7th 2010, Kathy and Jen attended the Aurora Chamber of Commerce Business Achievement Awards gala. Celebrating business excellence in Aurora, nominees and guests were treated to a tantalizing array of fine foods from local restaurants and caterers.
It was a fun and inspirational evening, which we spent with friends, colleagues and clients. We look forward to continuing our relationship with the Aurora Chamber of Commerce, and supporting local businesses that are making a difference in our community.
Aurora Street Sale 2010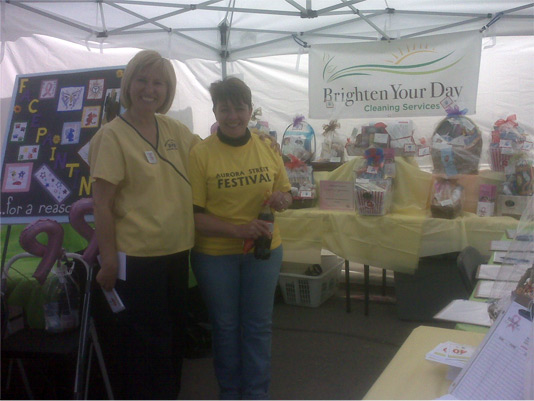 On Sunday, June 6th, Brighten Your Day held a silent auction at the Aurora Chamber Street Festival, where all proceeds went to help support the Cleaning For A Reason Foundation. There was something for everyone from golf packages, spa treatments, entertainment packages, and more!
Brighten Your Day would like to thank all the local businesses who made this silent auction possible through their generous donations! I would also like to extend my gratitude to Anita from "For All Occasions Gift Baskets" who donated hours of her time to put all the donations together into beautiful gift baskets. Brighten Your Day also sends out a big thankful to "Meagan". She helped make the day a huge success by providing face painting to all the children.
Fun was had by all and a very special cause, Cleaning For A Reason was supported! THANK YOU to all the people who took the time to place a bid at the auction!!!